An avid Game of Thrones fan, I was glued to my TV Sunday night with my mom watching the finale. I won't give any spoilers but for some reason the many events of the final episode made me think of the animal rescue world: How many more lives have to be taken for us to come together to put and end to animal abuse and the over stray population in Houston, Texas and the south of the United States? When is enough, enough? How many more battles do we have to fight to win the Great War?
Sadly, I think the Great War for animal welfare and rights is far from over, and at times it feels like more and more animals keep coming out of nowhere…as if they are rising up from the dead. It seems as if their numbers are far greater than ours and at times it feels suffocating just like in Game of Thrones, Season 8, Episode 3: "The Long Night", when those defending Winterfell saw all their dead soldiers rise from the dead and going against them.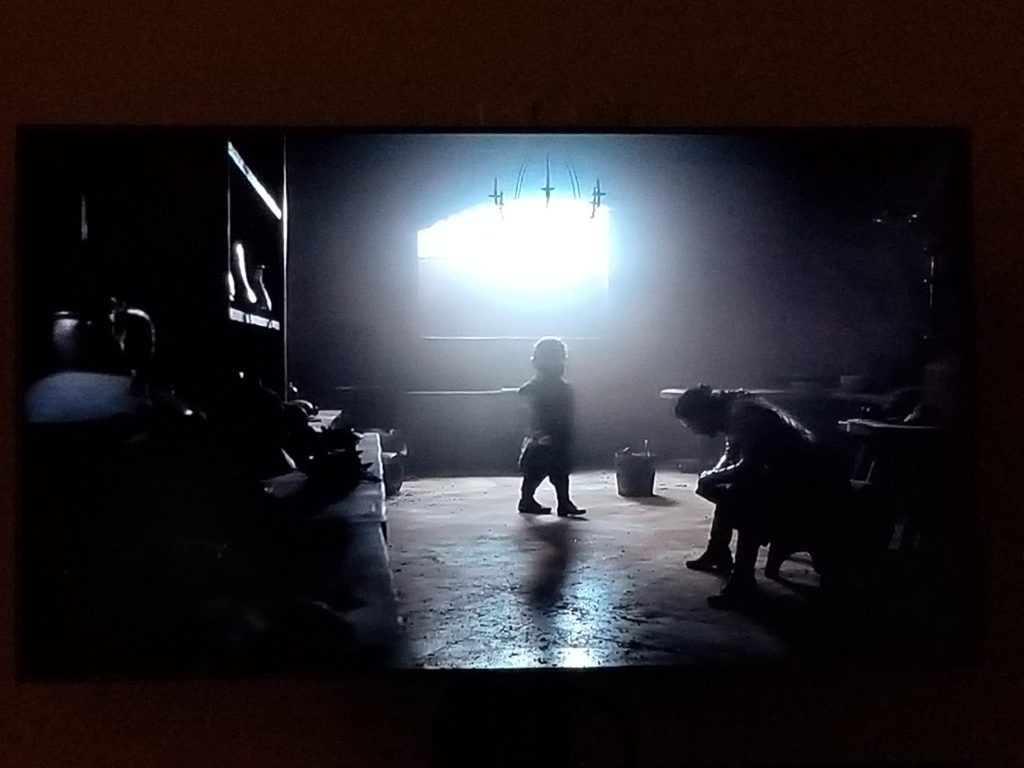 My favorite scene from the Game of Thrones finale is the conversation Tyrion has with Jon Snow when Snow goes to see him after he is Daenerys' captive. Not to give too much away but Tyrion questions Jon Snow and puts him on the spot. Jon says, "It doesn't matter what I do…" and Tyrion responds, "It matters more than anything…". He makes Jon realize that he has a choice, an opportunity to do the right thing for human kind. Well, same applies to rescue and rescuers. We all have a choice to put our egos and differences aside to work together for the betterment of animals…to do the right thing.
We can keep fighting or competing with one another to be the "best rescue", the one with more fosters, the one with more money, the one that transports more animals, etc. After working at one of the highest intake shelters in the country, and being on the forefront of the battlefield, I can assure you that in order to win this war we need to team up, put our egos aside, and work together. This is a choice…a choice that needs to be made in order to bring about real change.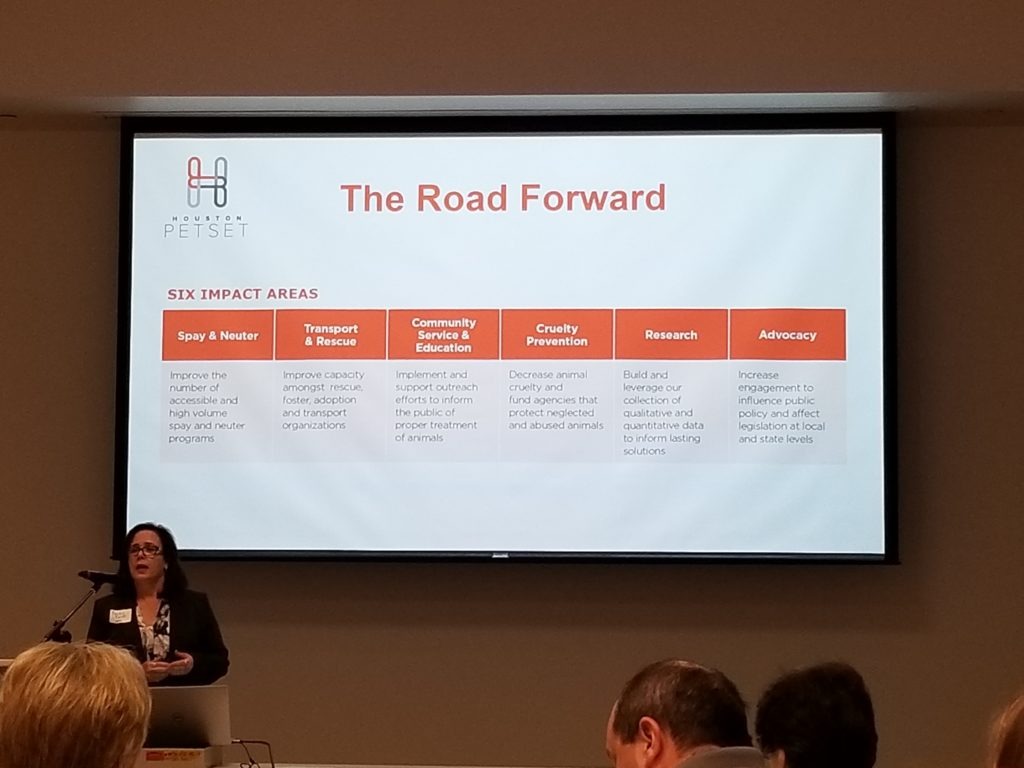 Last week, Houston PetSet held a meeting in attempts to start bringing the rescue world in Houston together and start constructing a strategy to win this seemingly winless war. According to Houston PetSet, the strategy to win the war or reduce the numbers of stray animals significantly consists of attacking six impact areas: 1) Spay & Neuter, 2) Transport & Rescue, 3) Community Service & Education, 4) Cruelty Prevention, 5) Research, 6) Advocacy. In my opinion, Spay & Neuter, Advocacy and Education will be three dragons that help us get an advantage in the battlefield. There is no way you can Transport & Rescue yourself out of this war because you are not addressing the root of the problem, and more will keep coming at us.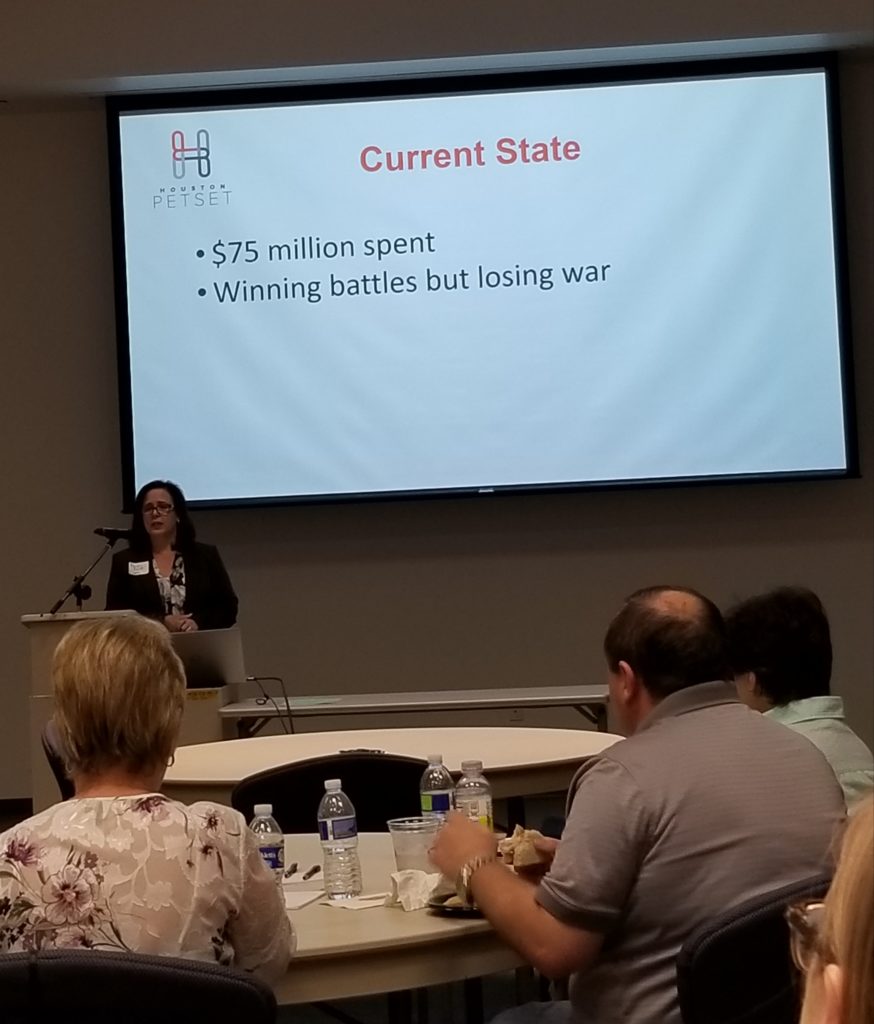 According to the research presented by Houston PetSet, a total of 21,000 Spay & Neuters need to occur over four consecutive years in order to see a decrease in the stray overpopulation in Houston and Harris County. In addition, there are 350,000 owned animals that are NOT fixed. I know, you like me probably wish we could "dracarys" our way out of this, but sadly we can't. An aggressive and creative Spay & Neuter campaign needs to happen in order to feel a slight advantage in the battle field. Furthermore, working collectively to create and push for laws, such as Senate Bill 295 (which was sadly killed), are our dragon glass in this Great War. Lastly, in order to change the status quo, you need to shift mindsets which can be done slowly but effectively through humane education in schools and community centers where we see most homeless animals.
But can we all agree on how to win this war? That is key in the Game of Rescue. Sadly, we cannot keep playing and knocking each other down. In this ferocious and tiresome war, the longer we all fight each other and scramble to sit on the throne, the more animals will die. We can't let this happen…for the animals, for the good of this city, and for the good of humanity. I mean how dare we call ourselves the best kingdom in the world if our animals are suffering? Like Gandhi once said, "The greatness of a nation and its moral progress can be judged by the way in which its animals are treated."
Similar to Tyrion, I believe we all have a choice to do the right thing and end the suffering. I refuse to believe that this battle cannot be won and that nothing can be done. Together, we can get to a day where shelters are almost empty, where rescues are no longer needed and where animal abusers are lawfully punished. Until, then the battle continues…and it is your choice which side you want to fight for.