By Buddy Bloudin
Puppy Chow: Dining With Your Pet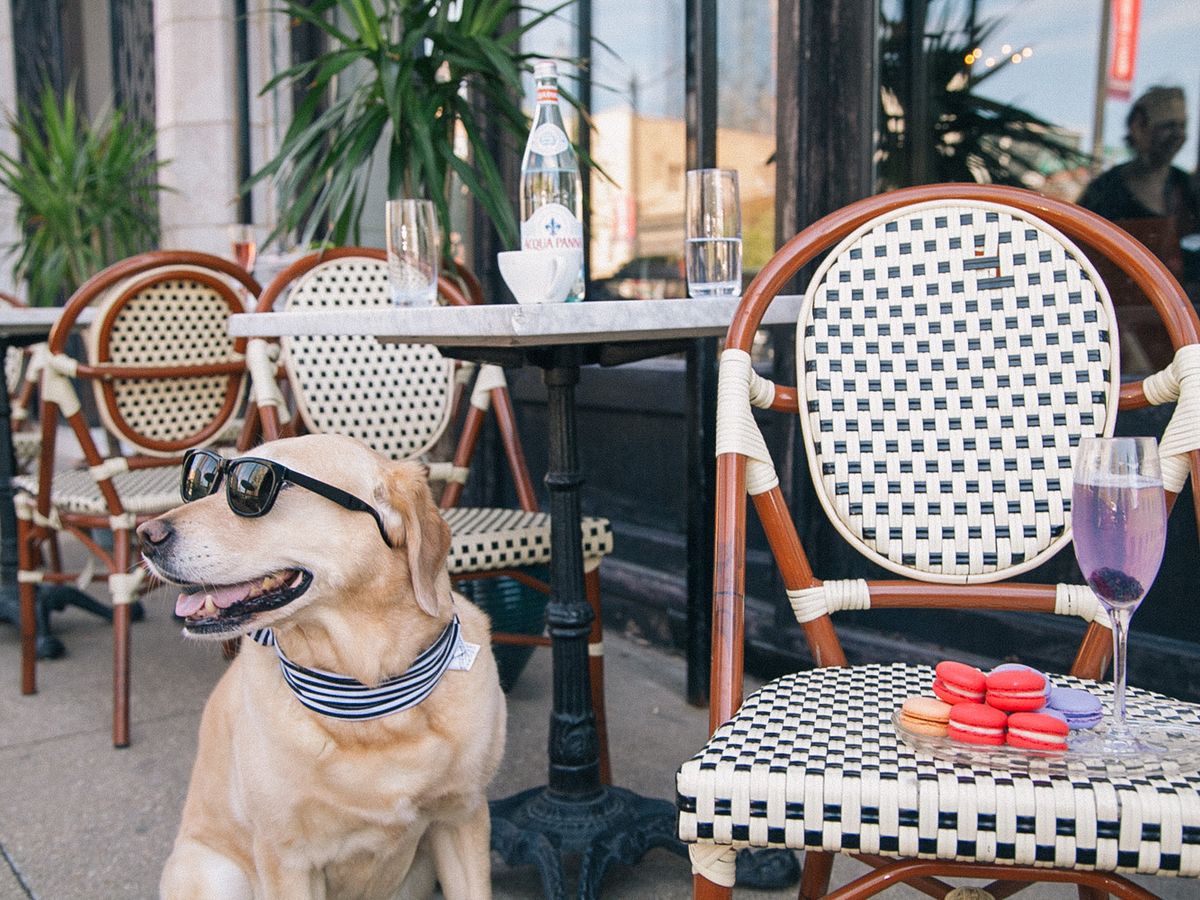 You can't think about Houston, TX without thinking of one word: business.

A major player in the world energy economy, a constant construction project, and an industry-leading medical field are just a few of the main industry highlights this city has to offer.

Tack on the traffic, errands, side hustles, etc. this city can take a lot out of you. Luckily, Houstonians know just how to unwind, as H-Town is home to over 10,000 restaurants. What better way to explore these restaurant options than with your best friend?

No, not Tom from your fantasy basketball league, your real best friend. That's right, your dog.

Many of the hottest restaurants around the city are built to accommodate your dog and welcome them openly. Whether you're looking for a place for a proper pint and a bite or just trying to find time for a social life in this crazy city, be sure to check out this guide that'll have your mouth watering and their tails wagging time and time again.
Top 5 Pet Friendly Restaurants in Houston
It's time to dig in, grab your friends both furry and human and have a great time at these wonderful, pet-friendly restaurants around Houston:

Outdoor games, delicious bar bites, a great selection of craft beers, complex wines, and crafted cocktails. It's not heaven but it seems pretty close. Juicy burgers and other bar bites, a wonderful patio area, and water bowls for man's best friend. Did we mention it is literally next door to a park? Doesn't get more dog friendly than that!

????: 3422 N Shepherd Dr., Houston, TX 77018
Art, a never-ending circuit of multiple pop-ups, beers, wines, playful revolving cocktail menus, the occasional thrift shop, movies, concerts, retro electronica, artisan waters, vintage films…we haven't even mentioned they share a common space with one of Houston's hottest pizza joints Luigi Pizzeria. Look no further for a hotspot that has almost limitless options and a spacious outdoor area with plenty of fellow dog owners to share a drink with.
????: 1517 Alabama St., Houston, TX 77004
This cozy dive has the comfort of one's backyard feel mixed in with a wonderful neighborhood bar atmosphere. Plenty of games both indoor and out, and regularly performing artists will have you and your dog grooving in delight at one of Humble's best kept secret. No kitchen, but check their social media for updates on food trucks that frequent and don't miss their steak night every Wednesday complete with a make-your-own baked potato/salad bar.
????: 7015 Manor Way, Humble, TX 77396
Boasting almost 100 beers on tap, a massive outdoor area, and in-house made sausages, you will be in paradise. Head across the seating area to their Worcester's Annex and imbibe with some of the most talented bartenders from around the city or people watch as someone is bound to get tangled in one of the many hammocks available. Whatever you do, bring Fido along and enjoy a great eatery with an expansive outdoor area sure to please.
????: 1433 N Shepherd Dr., Ste 1, Houston, TX 77008
These aren't your abuela's tacos, and for once that's a good thing. Houston's premier spot for fusion tacos boasts a wide variety of options with everything from delicious ahi tuna to roasted organic pork etc. Award winning salsa and daily specials are enough to keep pet-owners satisfied while their pets soak-up some vibes outdoors on their dog friendly patio. Get here early as the doors close at 3pm daily making it ideal for breakfast lovers and an established sixth ward lunch destination!
????: 1902 Washington Ave, Ste D, Houston, TX 77007
Bon Appetit Houstonians!
With so many colliding cultures, Houston is blessed to have so many wonderful culinary adventures waiting to be had. And with our modest list, you and your pet can enjoy the good life outdoors with a nice bite.
If you're interested in learning more about all things pets be sure to follow our blog at Best4Pets.
We've barely scratched the surface on the wonderful eateries in this city.
Where do you love to go with your pet to dine? Leave us a comment below on your favorite pet friendly restaurant!