Houston Friends: We Need Your Help
Mazey, I refer to him as "Mazey Bear", is a 3-year-old Mastiff who really needs a loving home with someone who has more room and is active. Mastiffs are working dogs so they do not do well without regular exercise.
Mazey is fully vetted and has been neutered; he also has been micro chipped. To say he is a beautiful dog is a huge understatement. I have personally played with and walked Mazey on several occasions in the last two months and he is very friendly and happy to play with anyone.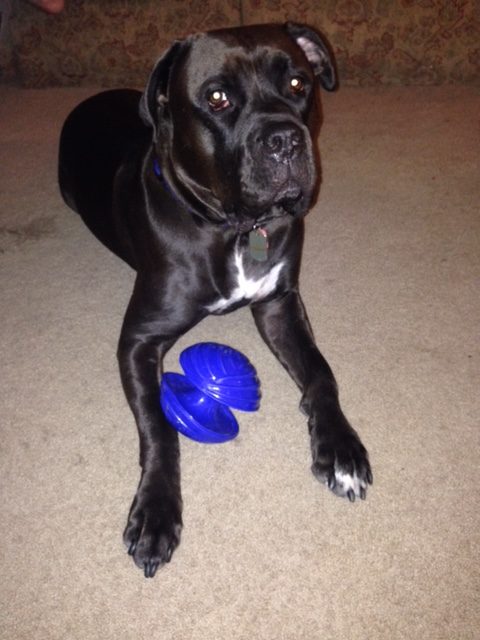 Mazey was taken in about a year ago by someone trying to be helpful. She then had her situation change and is now feeling guilty about not being able to give Mazey the attention he deserves. Because of this, he is starting to have behavioral problems such as wanting to bite other dogs when she is walking him. He has never done that when I walked him but I have a lot of experience with dogs and know how to be in control without being mean.
However, I would suggest he not be with other animals until his issues are dealt with. He has had no problems with people at all.
Mazey is a sweet fellow who needs love and exercise and more love and more exercise. He will play with you for as long as you want to play and he will love you constantly.
Please find it in your heart to give him a chance. If you or someone you know can help us find Mazey a loving home, please email Madison at [email protected]. Please share!